Long Coat German Shepherd Breeder located in West Virginia

Long Coated German Shepherd and Chihuahua breeder located in Hampshire County, West Virginia.

We have recently retired our long haired Chihuahuas from breeding.

We also breed long coat or you might say long hair German Shepherds. Both with the same breeding goals in mind, Temperament and Health, with the exception of size. Both the Chihuahuas and German Shepherds get along with each other well.

Available puppies & upcoming litters will be posted on the puppies page.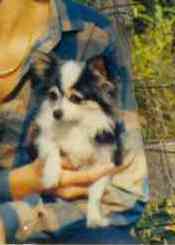 Do you know the history of the Chihuahua?

Are your puppies ears still floppy at 5mths of age?

WE ARE NOT BREEDING CHIHUAHUAS RIGHT NOW